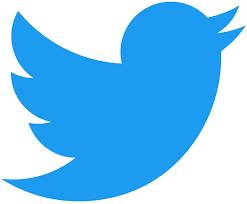 The Verge reported that Twitter had plans to roll out an OnlyFan-like service on its platform earlier this year. However, the plan was trashed by May 2022.
As we all know, OnlyFans has blown up in popularity in recent years for its adult content provided by users of its subscription-model platform (and through alleged bribing to shoot down its competitors).
The project, dubbed ACM (Adult Content Monetization), was feasible since Twitter has quietly allowed adult content on the service. While providing adult content on Twitter could've caused a huge backlash from the advertisers, its main source of revenue, the potential revenue from providing adult content could've overcome the loss of advertisers.
So what stopped the ACM from happening on Twitter?
It was during the last phase of ACM before the launch when Twitter gathered 84 employees to create what was called the "Red Team" to test if ACM could really work on Twitter.
Here is what the Red Team concluded in April 2022 as reported by the Verge:
"Twitter cannot accurately detect child sexual exploitation and non-consensual nudity at scale."
Therefore, it was not possible for adult content creators to safely sell subscriptions on Twitter since there was no effective policing of harmful sexual content on it.
Allowing adult content to be behind a paywall on Twitter suggested that there will be more harmful or illegal content on the platform that will go under the radar because Twitter doesn't have enough effective tools to detect such content. While this has been noted by employees as an ongoing problem for a while, the company has done little to fix the problem, according to the internal documents obtained by Verge.
The bottom line:
Twitter still seems to quietly allow adult content on its platform, but you won't be seeing Twitter getting into the adult content business officially because it has little tools to police harmful sexual content.
Other:
---
Did you know we have a catalog of FREE-TO-READ doujinshi and a collection of works available for 99 CENTS each? Check them out!

---
If you enjoyed this article, you can support us by buying our officially localized English Doujinshi at our Irodori Comics Store! Works are uncensored and DRM-Free for you to keep!
When you buy works on our website, up to 60% of the selling price goes directly to the artists as royalties!
Read more news articles here.