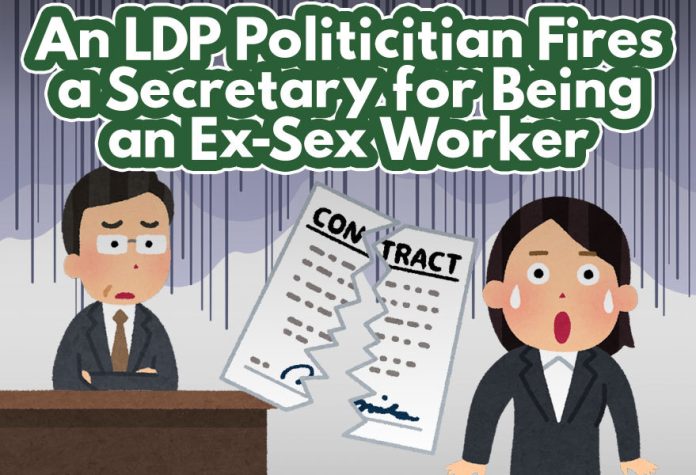 Jiro Kimura was appointed as the Parliamentary Secretary for Defense Affairs in the cabinet reshuffle which happened in August 2022. 
However, things have not been so rosy for him. Jiro Kimura has been rocked by several scandals according to the famous Japanese tabloid magazine Friday.
For one thing, Friday noted Jiro Kimura's involvement with the controversial Unification Church.
Jiro Kimura belongs to Seiwa-kai which happens to be the biggest faction within the Liberal Democratic Party. 
Anonymous source leaks the details
According to leaked information from an anonymous secretary working for another congressman in Seiwa-kai, Jiro Kimura used to have a female secretary working under him. However, she's no longer in the picture.
Another anonymous secretary who offered further information said that the female secretary had been working under Jiro Kimura since 2017. She was a privately employed secretary and not a taxpayer-funded secretary. This meant that she was on a private payroll and was not paid through taxpayer funds.
Apparently, a male secretary working for another politician harbored a crush on her and decided to delve into her private life. This male secretary found out that she was working at a soapland (a Japanese establishment that offers sexual services) and blurted out the information he found out at a drinking party in August. His words spread like wildfire and reached Jiro Kimura's ears. Usually, a side job is considered acceptable for secretaries unless a politician has a special policy in that regard. In Jiro Kimura's case, he had immediately fired her after he had heard about her side hustle.
Discrimination toward sex workers
This could be grounds for job-based discrimination toward sex workers, which Japanese sex workers face on a daily basis, given that the only reason she was fired was the fact that she worked at a soapland. Not only that, but the fact a male secretary blurted out information about her private life reflects a complete lack of respect for her privacy.
Perhaps because he's been exposed to having ties with the Unification Church, Jiro Kimura didn't want to come under any more scrutiny, and his female ex-secretary had been thrown under the bus to save himself.
Other:
---
Did you know we have a catalog of FREE-TO-READ doujinshi and a collection of works available for 99 CENTS each? Check them out!

---
If you enjoyed this article, you can support us by buying our officially localized English Doujinshi at our Irodori Comics Store! Works are uncensored and DRM-Free for you to keep!
When you buy works on our website, up to 60% of the selling price goes directly to the artists as royalties!
Read more news articles here.