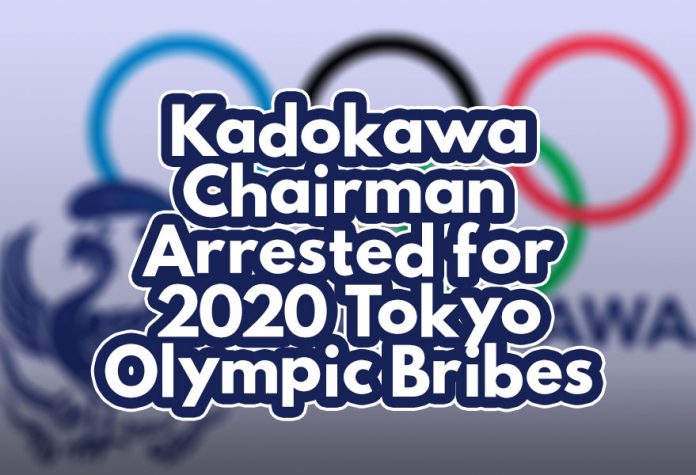 Kadokawa Corporation is in huge trouble as its Chairman gets arrested for involvement in Tokyo Olympics 2020 bribery case.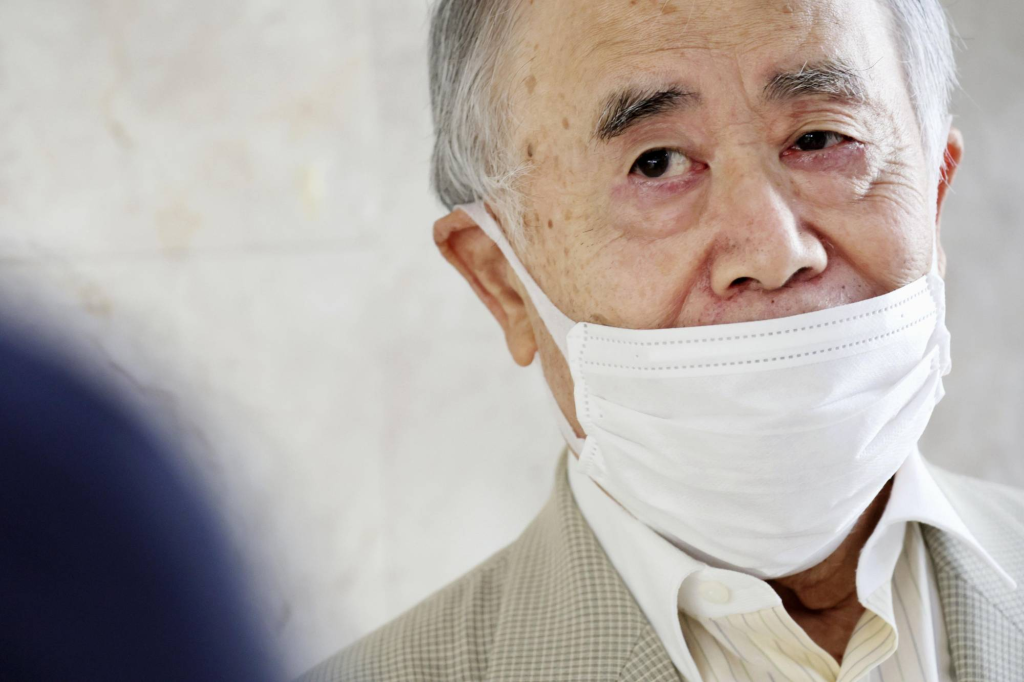 On September 14, Kyodo News reported that the chairman of the Kadokawa Corporation, a Japanese media conglomerate, was arrested by the police in relation to the Tokyo Olympics bribery investigation. 
According to the details from the Japan Times article, Kadokawa allegedly made bribes to Haruyuki Takahashi, a former Dentsu executive by way of transferring funds to the consulting firm owned by Kazumasa Fukami. It just so happens that Fukami is a former subordinate of Takahashi from their shared time at Dentsu.
From the details released from the Sankei News article, it is alleged that Takahashi persuaded Fukami, saying that books related to the Tokyo Olympics and Paralympics must be published and Kadokawa needs to be a sponsor for the event. (Note: A part of Kadokawa's conglomerate empire includes a publishing division.)
It is suspected that Takahashi arranged for the publishing deal once Kadokawa became a  sponsor. Kadokawa would pay approximately 70,000,000 yen (approximately US$487,000) to the consultation agency Commons 2, which was headed by Fukami.
In April 2019, Kadokawa signed a contract to become a sponsor for the Tokyo Olympics. After the contract was signed, Commons 2 officially became a consultant for Kadokawa and a payment of approximately 76,000,000 yen (approximately US$528,750) was made to Commons 2. The prosecutors stated that it identified the entire payment made from Kadokawa to Commons 2 to be a bribe.
Meanwhile, former Japanese Prime Minister Yoshiro Mori (who was the former head of the Tokyo Olympic Games organizing committee) has been taken in by the prosecutors on a voluntary basis to be questioned about this bribery scandal to make the case stronger against Takahashi.
Both Sankei News and Yomiuri Shimbun Newspaper state that ex-PM Mori had been present at the dinner party where Takahashi and Kadokawa met to discuss Olympic-related matters before 2019. Mori's lawyer declined to answer any questions regarding this investigation.
Other:
---
Did you know we have a catalog of FREE-TO-READ doujinshi and a collection of works available for 99 CENTS each? Check them out!

---
If you enjoyed this article, you can support us by buying our officially localized English Doujinshi on our Irodori Comics Store! Works are uncensored and DRM-Free for you to keep!
When you buy works on our website, up to 60% of the selling price goes directly to the artists as royalties!
Read more news articles here.