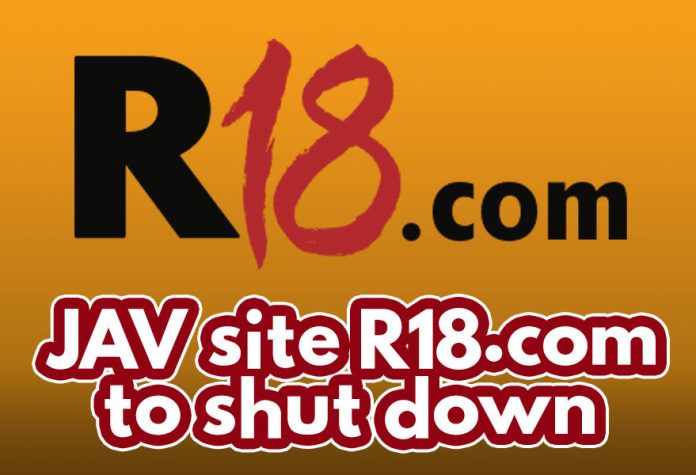 Shocking news flew in on September 20, 2022, as the renowned JAV website (R18.com) released a statement saying it would completely shut down its business on January 31, 2023. The website also noted that, prior to the shutdown, they would stop selling any new content from October 24, 2022.
DMM.com started operating R18.com in May 2013 and has become a JAV juggernaut. The platform extolled its own strength saying, "We have over 200,000 Japanese movies in our site, many available for the first time to English-speaking customers. More than 2,000 new movies are added to our growing library every month from the top production companies in Japan!"

However, its days of gloating are coming to an abrupt end.
While R18.com did not provide any reason behind its eventual shutdown, it is likely that this is all related to the matter of credit card processing.
In July 2022, DMM made an equally abrupt announcement that it was ending its contract with MasterCard in Japan, leaving many MC card users on FANZA at loss.
In all likelihood, the trouble of ongoing lobbying against sexual content targeting credit card companies (prominently in the US) has now reached R18.com and it made the decision to shut down without a reliable credit card processing network to sustain its business.
The shutdown of R18.com will create an inevitable vacuum of power in the JAV streaming industry and along with it a potential increase in pirated JAV content. 
The JAV industry must now consider how to deal with filling international demand for its content and how it can stop piracy after the R18.com shutdown while facing the increasingly anti-sex decisions of payment processing companies.
Source: R18.com
Other:
---
Did you know we have a catalog of
FREE-TO-READ
doujinshi and a collection of works available for
99 CENTS each
?
Check them out
!

---
If you enjoyed this article, you can support us by buying our officially localized English Doujinshi on our Irodori Comics Store! Works are uncensored and DRM-Free for you to keep!
When you buy works on our website, up to 60% of the selling price goes directly to the artists as royalties!
Read more news articles here.