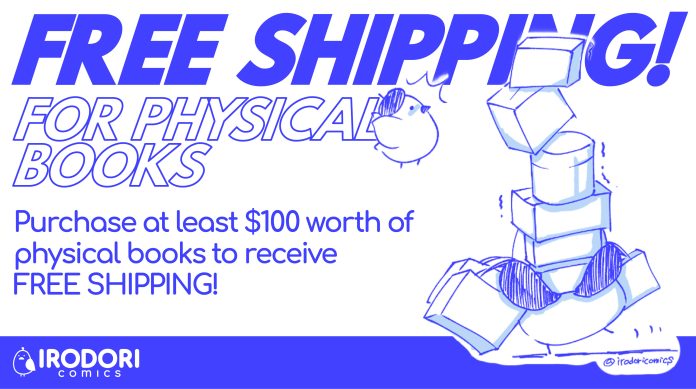 Get Free Shipping with Physical Book purchases of over $100!
With the introduction of our next batch of Physical Books, we're introducing Free Shipping!
Spend more than $100 on Physical Books in one shopping cart, and you will be eligible to receive free shipping!
As we release more and more physical books in the future, we hope you take advantage of this offer to grow your physical doujinshi collection!
*Since we currently only have 8 titles on offer, as of December 2022, we have set the Free Shipping fee as $100 USD. In the future as our catalog expands, we will increase the minimum threshold of Free Shipping to a higher amount.