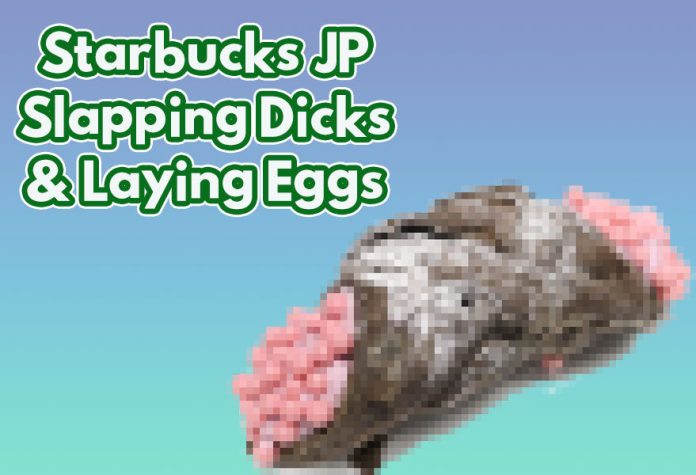 TW: Trypophobia
The new Starbucks menu is causing a stir in Japan. Even with an enticing name like "Blueberry and Cocoa Cream Pie", its peculiar looks are terrifying.
(Source: Starbucks Japan)
According to the product description, it is a light pastry snack made of crispy cocoa pie with blueberry cream and pink chocolate pearls filled with strawberry powder.
Maybe it wouldn't have been much of a problem if this was a couple of pink chocolate pearls, but in reality, the snack has a lot more pearls attached to it than one expects, making it a bit of a nightmare.
And as you might have expected, Japanese Twitter had a field day with the new Starbucks menu.
スタバの新作パイがめちゃくちゃフロムのアイテムっぽかったのでつい…… pic.twitter.com/Do0y76SOXf

— ジェット・リョー (@ikazombie) August 3, 2022
This particular user wrote, "This new pie from Starbucks looks like an item from a FromSoftware game and I couldn't help myself…" and attached an image of the pie as an in-game item. 
左:スタバの新作「クリームパイ ブルーベリー&ココア」
右:稲作の敵「ジャンボタニシの卵塊」

……似てる!

ジャンボタニシの卵には毒があり、成体でも寄生虫がいる可能性があるので素手では触れないように!
こういう形ででも外来種の問題が日の目を浴び、解決の方向へ向かえばいいと思うね! pic.twitter.com/9mrhbyQ01J

— 三日月あかり🌘 (@mikage__akari) August 3, 2022
Another user points out that this pie looks exactly like the eggs of golden apple snails (pictured on the right). They also warned that eggs of golden apple snails are poisonous, may have parasites inside!
こうやって並べると王蟲にしか見えんw pic.twitter.com/lHm9bhogvB

— すき焼き奉行 (@SukiyakiBugyo) August 3, 2022
While another user photoshopped a bunch of the pies with Nausicaä of the Valley of the Wind flying in the foreground, commenting "If you line them up like this, they only look like Ohmu." (Ohmu is a species of gigantic hard-shelled creatures with many eyes that appear in Nausicaä of the Valley of the Wind.)
Starbucks' new drink slaps…?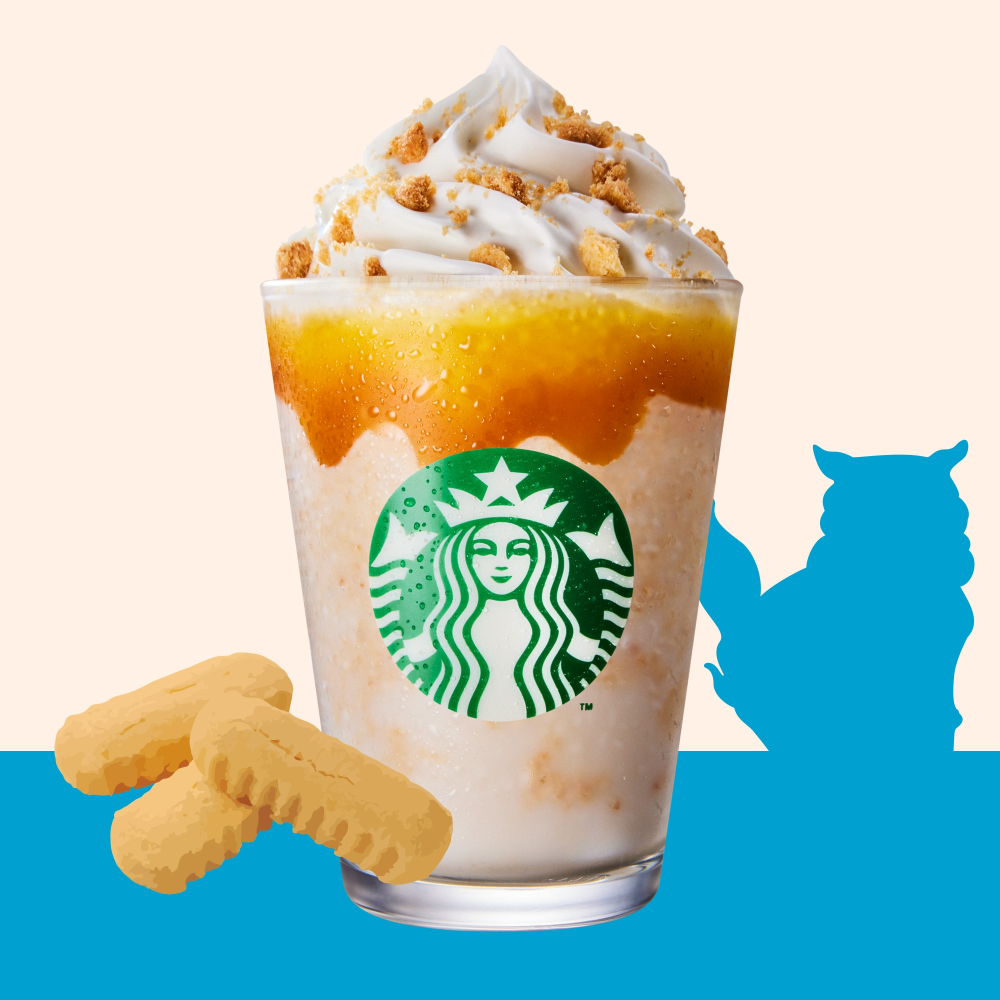 On the other hand, Starbucks also released the Chinsukou Frappuccino. Many Twitter users were having fun abbreviating the name because the word "chin" is often a short-form for penis (chinchin) in Japanese.
「ちんすこうフラペチーノ」の略称が「ちんペチ」になってるの知ってメッチャ笑いそうになってるし、だからと言って良い略称他に無いんかと思って思いついたのが「ちんフラ」だったからこれも結局ダメで笑っています、今。

— 影虎。(固定ツイート新曲) (@Kagetora0610) August 4, 2022
This Twitter user writes, "I hear that the abbreviated name of Chinsukou Frappuccino is  "ChinPechi" and I'm laughing hard. I thought maybe there was a nicer abbreviation for it and came up with "ChinFura" and that's probably even worse."
"ChinPechi" can be translated as "dick slap" (like how a hard dick could hit a person's face). While "ChinFura" can be translated as "dick swing" (like how a flaccid penis can be swung around). 
All in all, people in Japan were having an entertaining time with these products from Starbucks. Who needs Pumpkin Spice Latte when you have Dick Slappers and Snail Egg Pies?
Other:
The city of Osaka introduces a monster with many eyes as its official mascot.
---
Are you into otherworldly abominations like Starbucks Japan? Then you'll want to check out our R18 collection of "Non-Human" works full of monsters, succubus, demons, and tentacles!
---
If you enjoyed this article, you can support us by buying our officially localized English Doujinshi on our Irodori Comics Store! Works are uncensored and DRM-Free for you to keep!
Furthermore, when you buy works on our website, up to 60% of the selling price goes directly to the artists as royalties! Since the Japanese Yen is at historical lows, USD royalties go a long way for our artists.
Read more news articles here.