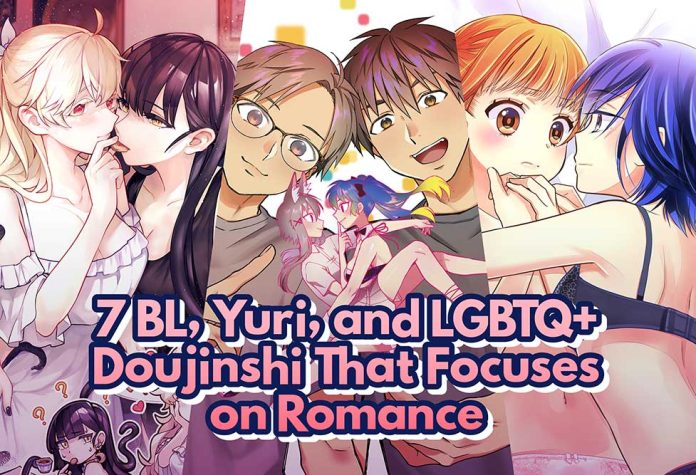 Happy Valentine's Day to you from Irodori Comics! Here are seven lovey-dovey BL, yuri, and LGBTQ+ doujinshi to check out! Go off and treat yourself! 
From February 14th to February 26, 2023, we have over 100 titles on sale with up to 80% OFF! Make sure to check out our limited-time Valentine's Day offer below!
IRODORI COMICS VALENTINE'S DAY SALE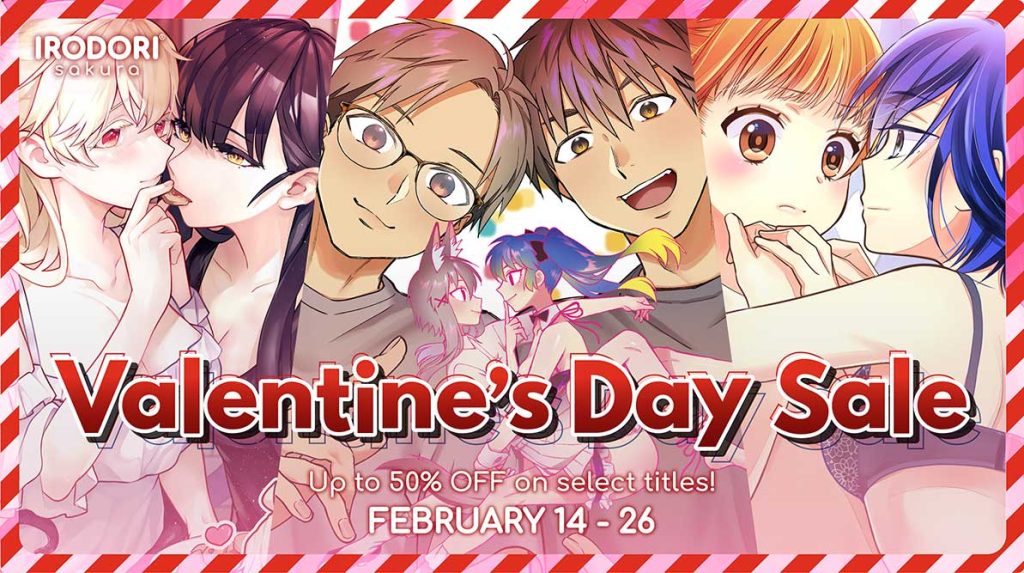 Story:
An adorable extra story for "The Albino & The Witch" series, featuring Shiro and Madam Witch as a cute couple!
If you love this work, make sure to check out Albino's Diary series and This Brat is Constantly Thirsting for Step-Mommy!
If you liked this work, make sure to check out more works from Tendou Itsuki!
Gyatei's comments:
I haven't read the original series, but this extra chapter was enjoyable as a standalone chapter. This work is great for people who like reading about two lovely women getting intimate (with a little bit of tentacles involved).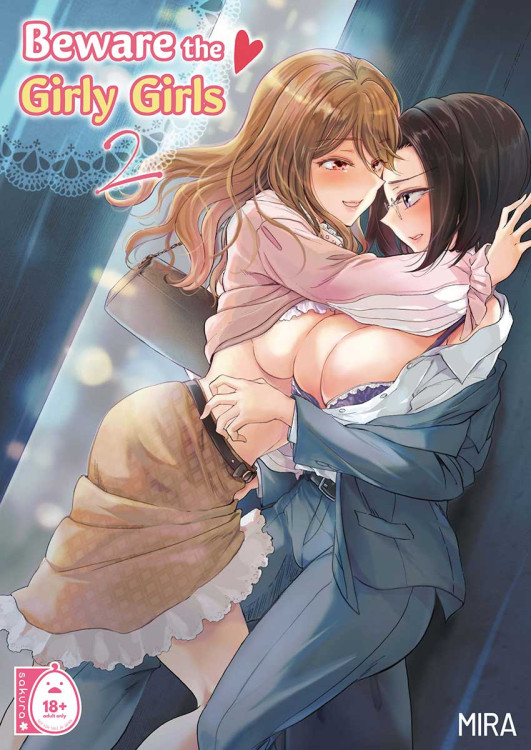 Story:
After Saki got a chance to learn about Honoka's hidden depths, their relationship has graduated from foes to frenemies to something more. Neither is willing to label what that "something" is, however, and the impatient Honoka announces that she's going to a lesbian mixer in order to get her stoic partner jealous enough to admit her feelings. Saki loves Honoka as well, but can she deal with her mind games?
If you love this work, make sure to check out Beware the Girly-Girls!
If you liked this work, make sure to check out more works from Mira!
Gyatei's comments:
This is chapter 2 of the Beware the Girly-Girls series by Mira, who has published many Yuri works with Irodori Comics. If you're into a story about two people with rather opposite personalities falling for each other, this work is for you.
Story:
Rumor has it that the daughter of the wealthy Tao family, Chunyu, is searching for a husband. However, though many speak of her unrivaled looks, few have ever caught a glimpse of her face-to-face. Qingxian decides to sneak into her manor to investigate, and finds that the rumors about her beauty were true, but wrong on one very important fact: Chunyu is the Tao family's son! But does gender matter when he's as gorgeous as they say?
Message from the artist:
"This is my first work to get an English adaptation. I'm happy to know that more people will be reading my work. 
If this work does well, I hope to make sequels." 
If you love this work, make sure to check out nocori's page and press the follow button for updates!
Gyatei's comments:
This work is great for someone who loves Asian fantasy featuring a beautiful femme-presenting person enjoying some steamy sexy time.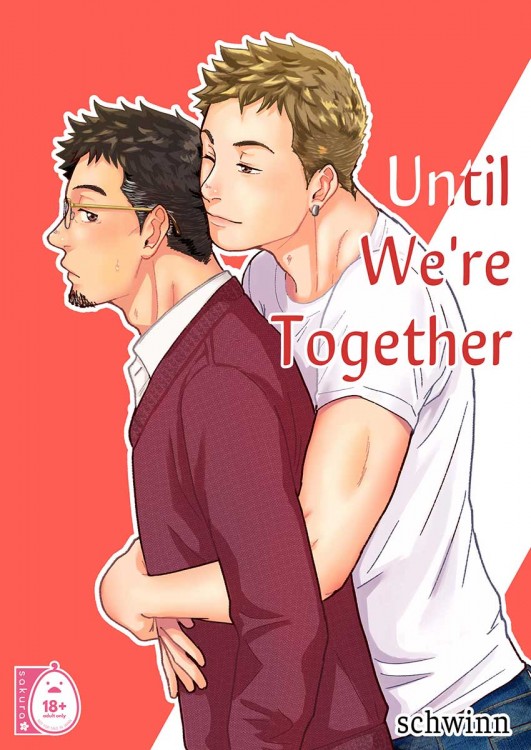 Story:
Toshihiko a.k.a Toshy practices English by streaming shows in secret. He feels even more motivated to improve when his English teacher, Mr. Fujii, praises him for his pronunciation. Years later, in a different setting, the two are fatefully reunited. The circumstances are different now as Toshy reveals that he's always carried a torch for Mr. Fujii. Can he win the race of love and more? Racers, start your engines…
Message from the artist:
"As a Japanese person, I'm not good at speaking English. When I was a student, just like Toshi in this story, people laughed at my pronunciation. (In Japan, you're expected to pronounce English words in a very Japanese way, and they'll find it weird if you pronounce it as an English speaker would.) 
This story came to be from such an experience. I was nervous if the theme of this story might be a little hard to empathize with if you aren't Japanese, but the staff at Irodori Comics did a fantastic job of localizing and getting the feel of the story. The story refers to Ru Paul's Drag Race. I love that series. I hope you enjoy love blossom between the positive-minded Toshi and the calm and serious Ken." 
If you love this work, make sure to check out schwinn's page and press the follow button for updates!
Gyatei's comments:
schwinn is one of the highly anticipated queer authors from Japan with one of her commercially published Yuri series, Hanamonogatari,  going viral on Twitter. It's an honor for us to be able to publish one of her doujinshi here on Irodori Comics. Until We're Together takes place in modern Japan and the author shows a glimpse into one part of the LGBTQ+ community there. If you prefer to read stories with queer representation that is closer to reality, this work is for you.
Story:
Jobless, bored, and struggling to find a place in life, Izumi turns to VR to live vicariously through a sexy female avatar and make new friends. It's in this virtual world that he meets Haru, another man who inspires him to follow his passions… and soon falls head over heels in love.
Message from the artist:
"Nice to meet you! tt here!
The English version of my work is now available thanks to Irodori Sakura.
I hope you will all enjoy this work. 
"VRChat" has had a huge impact on my life, and this work is kind of an homage to the platform for what it means to me. 
While IZUMIN is a character in my fiction story, I feel like what he goes through can be a "non-fiction story" for someone out there. 
If anyone takes an interest in VRChat after reading my work, I'd be very happy. 
I gave it the best happy ending that I could, so I hope you BL fans out there will love it!" 
If you love this work, make sure to check out Yoikono tt's page and press the follow button for updates!
Gyatei's comments:
This story is equally cute and hilarious and great for readers who are looking for something light and cheerful. The bonus pages at the end of the story include an in-depth introduction to the world of VR, so bonus points if you're interested in getting into VR yourself.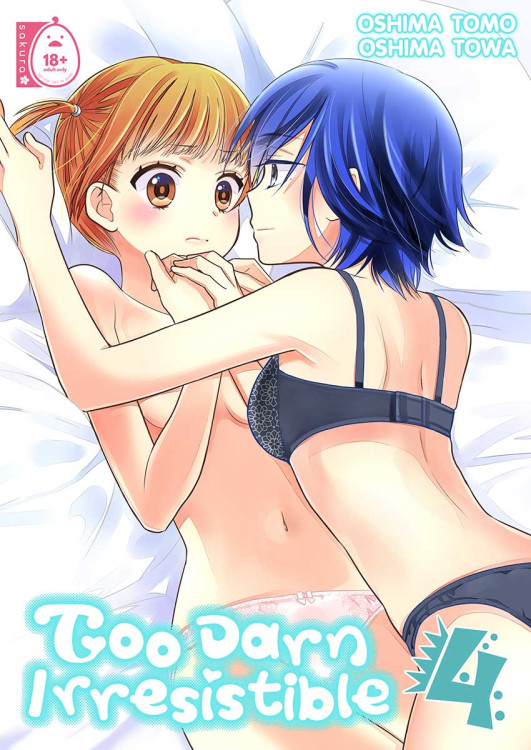 Story:
Kou has invited Akane on an overnight trip, just the two of them! At first Akane is excited, but then totally psyches herself out by diving too deep on the internet in an attempt to educate herself about "going all the way" with your partner. Will Kou and Akane's first night together be a wonderful and memorable experience, or will their relationship crash and burn in their romantic theme park hotel room!?
If you love this work, make sure to check out the whole Too Darn Irresistible series!
If you liked this work, make sure to check out more works from Oshima Tomo X Oshima Towa!
Gyatei's comments:
I hadn't read the stories in this series before, but this chapter was still enjoyable on its own. It's a youthful, cute story of two young women, trying to go forward with their relationship.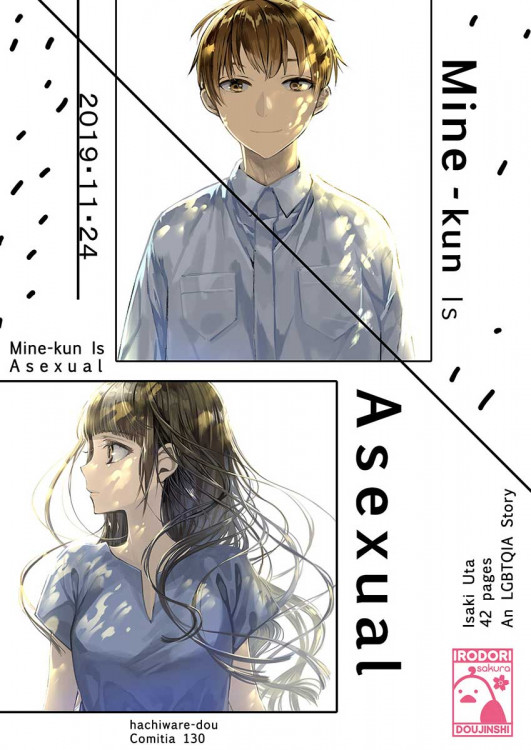 Story:
Mine-kun is Asexual. He doesn't like sexual intimacy in a relationship. He can kiss a girl, but it's not something he wants to do if he can help it. But Murai loves him so much that she's willing to overlook the fact that she can't hold his hand; that she can't cuddle up next to him when they watch movies together; that she can't fall in love with him the way that she hopes to be loved in return. In the eyes of those around them, is this even a relationship that's meant to last, or is it a train wreck just waiting to happen?
If you liked this work, make sure to check out more works from Isaki Uta!
Gyatei's comments:
This is a very rare story, in the sense that it explores a romantic relationship between Mine, an asexual young man, and Murai, an allosexual young woman. It's not often that a spotlight is put on a character who is asexual and alloromantic. This is a bittersweet story that perhaps many asexual audiences can relate to. Readers who are familiar with Isaki Uta's commercial work Is Love the Answer (Kodansha) are sure to enjoy this independently published title from the author.
---
Found something that you liked? Make sure to look through all of our Valentine's Day offer through the link below! Valentine's Day offer ends on February 26, 2023!
IRODORI COMICS VALENTINE'S DAY SALE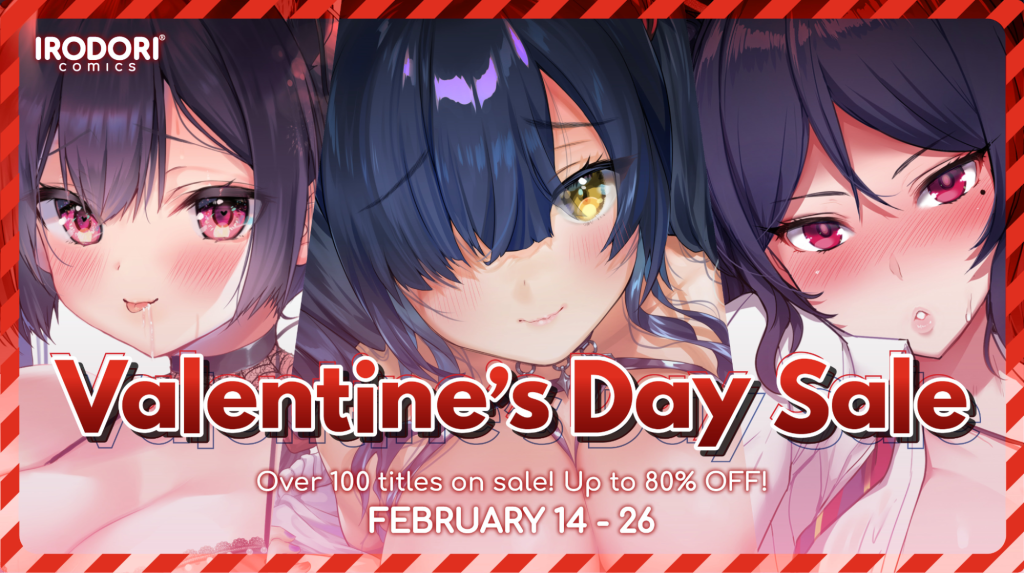 ---
Did you know we have a catalog of FREE-TO-READ doujinshi and a collection of works available for 99 CENTS each? Check them out!

---
If you enjoyed this article, you can support us by buying our officially localized English Doujinshi at our Irodori Comics Store! Works are uncensored and DRM-Free for you to keep!
When you buy works on our website, up to 60% of the selling price goes directly to the artists as royalties!
Read more news articles here.